If a Caribbean vacation is in your near future, you may want to do a little shopping while you're there.  It's such a great way to experience the people, the culture, and unique history of the area.  Whenever I travel, I love to bring back gifts and souvenirs from the places I've visited.  I also recommend that my destination wedding clients purchase local items as gifts or favors for their destination wedding guests.  It's a great keepsake from their wedding and a reminder of the beautiful time spent together at a Caribbean destination.
Here are some of my tips…
Shop for items that are locally made.  When you purchase something made by a local merchant or artisan, you get something authentic and representative of their distinctive culture.  When you're visiting the local market, ask the local people what items are specific to their culture.  You may find that there is a mix of cultures to explore on the island you're visiting.  And the local people might even give you the "scoop" on their favorite local products and merchants as well!
When you're staying at an all-Inclusive resort in the Caribbean such as Sandals or Beaches Resorts, you can choose to take a trip into town to the local shopping area, or you can enjoy shopping right on property.  Sandals invites trusted and talented merchants to come onto property and set up in their own open-air market area.  Look for some great deals and some great items there.  (And yes, you can still bargain for your price.  That's part of the fun!)
Here are ideas for some authentic Caribbean souvenirs…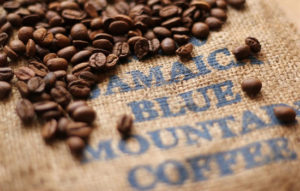 Coffee
There is a definite "coffee culture" in the Caribbean, just as it is here in the U.S.  If you're a coffee lover that has never tried coffee made of beans from the Blue Mountain range of Jamaica, you're missing out!  Coffee produced in the Caribbean provides jobs for the growers, roasters, and even the local artists.
Rum
Rum is well-known in the Caribbean, and has a long history there.  You can tour local distilleries to learn about it, and to learn about the culture and the local people who manufacture it.  There is a delicious variety of brands and flavors to choose from.  (If you're a golden rum fan, the Appleton Estate Reserve Blend is one of my personal faves.)
Spices
Food is an important factor representing the diverse cultures of a particular region, and spices further highlight the foods that illustrate each of those cultures.  Popular Caribbean spices include garlic, paprika, nutmeg, and allspice.   Taking home a mixture of spices (such as jerk seasoning) is a great way to remember the taste of the islands by coming home and preparing an authentic Caribbean dish.
Art and Artwork
The art that comes out of the Caribbean shows a mix of cultural influences.   Purchasing a piece of art supports the local Caribbean artisans and arts education.  Art displayed in your home is a great reminder of your travels.  The options are beautiful and endless— paintings, wood carvings, handmade hammocks, and so much more.  The art techniques that are used are unique to each region.
Handmade Jewelry
One of my favorite souvenir and gift suggestions is jewelry.  (It's pretty, it's a great memento, and it fits easily in your suitcase!)  Look for handmade pieces made of natural elements from the island like shells, stones, and wood.  You'll find a more unique variety if you shop local market artisans rather than a store or resort gift shop.  Jewelry is one of those very special and personal souvenirs.  On one of our trips to the Caribbean, my husband bought me a necklace, earrings, and bracelet set as an anniversary gift.  It was made of beautiful blue stones by a local jewelry maker who had a table in the on-resort market of local vendors.  I wear that set often, and I think back to our trip with happy memories whenever I do.
There is so much culture to experience when traveling to the Caribbean.  When your trip is over, you'll find happy reminders of that vacation through your souvenirs.  Whether they're a take-home surprise for someone who didn't travel with you, or a gift given to guests as a keepsake of a special celebration attended with you, authentic gifts from your Caribbean vacation are a meaningful way to share the experience.  So, boost the local economy of your destination buy purchasing locally made items, learn about its unique people, and enjoy taking the culture and the tastes of the Caribbean home!
My expertise is in luxury all-inclusive Sandals and Beaches Resorts in the Caribbean.  If you'd like an experienced Travel Specialist to help you plan an amazing all-inclusive vacation to Sandals or Beaches, contact me here, or email me directly at info@dreamdaytravels.com.  You can also schedule a complimentary 30-minute call with me right here.
Happy shopping and happy travels!
Christine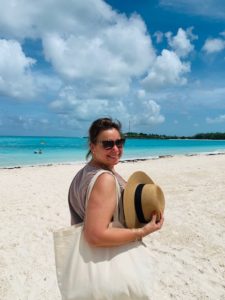 Christine Terezakis is the founder and owner of Dreamday Weddings and its sister website, Dreamday Travels.  She has over 15 years of experience in the wedding and travel industries as a Master Wedding Planner and Certified Sandals and Beaches Resorts Specialist.  Christine combines her wealth of experience, passion for weddings, and love of travel to inspire, guide, and serve vacationers who enjoy the luxuries of all-inclusive Caribbean resort getaways, and couples who are planning their dream weddings, Caribbean destination weddings, and honeymoons.
Follow us:
Instagram: @dreamdayweddingsfl
Facebook:  Dreamday Destinations | Dreamday Travels
Facebook: Dreamday Weddings & Events / Dreamday Celebrations
Pinterest: Dreamday Weddings | Dreamday Destinations