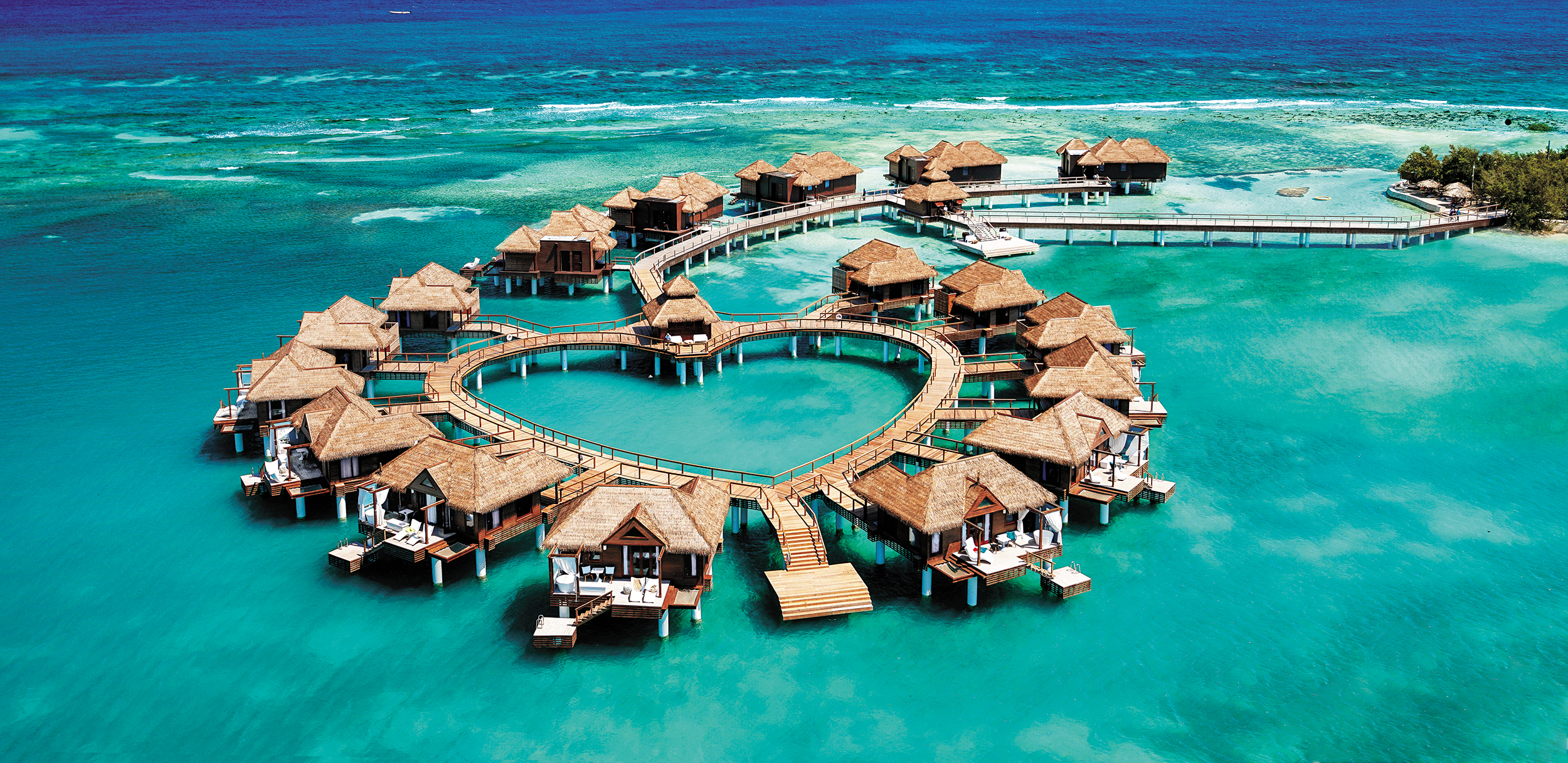 We help busy couples plan & design their destination weddings and romantic getaways at luxury all-inclusive Caribbean destinations.
Hello & Welcome!
Are you considering a Caribbean destination wedding?  Perhaps you're dreaming of a romantic getaway to the islands for a luxurious honeymoon, a special anniversary, or maybe even a vow-renewal celebration?  If so, WELCOME to Dreamday Destinations.  I'm glad you're here!
Hi, I'm Christine Terezakis—Dreamday owner, Accredited Master Wedding Planner and Travel Consultant since 2005.  I've helped numerous couples over the years with their planning, and I've matched them to their perfect locations so they could experience the weddings, honeymoons and romantic getaways they are truly dreaming of.  And I can do the same for YOU.
So, how is your destination wedding planning coming along so far?  Are you trying to pick the perfect location, but finding yourself stuck in information-overload and wondering which one of the thousands of locations to choose?
Are you a busy couple, short on free time and stressed at the thought of having to pull together all of the details and logistics for your destination wedding AND for your traveling guests?
Do you worry that you'll get lost in the shuffle with the hundreds of other wedding couples who are planning their destination weddings with same coordinator at the same resort as you? 
If you're experiencing any of these, you're in the right place because my specialty is helping couples just like you plan and design their dream weddings, honeymoons, and romantic getaways in the Caribbean's most beautiful destinations exclusively at Sandals and Beaches Resorts. 
I offer you a time-saving service, a personalized experience, and peace of mind knowing that no detail will be missed.  Whether it's a destination wedding, honeymoon, vow renewal, wedding engagement, secret elopement, BFF trip, family reunion,  group trip with friends, a milestone birthday, or anything in between, I care about what you're celebrating, and I promise to give you personal attention every step of the way.
Now, let's get the plans for your dream day started!
Destination Wedding Planning Essential Starter Kit
It's our gift to you, and will help jump-start your destination wedding plans!  
Top 6 Reasons
to Choose
Dreamday Destinations as Your Travel Consultant
Our booking services are FREE.
There are absolutely no booking fees, nor will you pay a higher price, for your accommodations for using our booking services.
You benefit from our EXPERIENCE.
Dreamday owner Christine Terezakis is a Certified Sandals & Beaches Specialist and Destination Wedding Planner since 2005. She stays up-to-date with the resorts by visiting them frequently to tour new additions, experience their service/activities, and to get to know resort management and wedding staff. Her firsthand knowledge and connection with the properties enables her to match her clients with the location that is the best fit for their desired vacation or destination wedding experience.
Your vacation will be CUSTOMIZED to you.
Christine will get an understanding of what you're celebrating and what type of travel experience you'd like to have. She'll remove the guesswork by recommending locations and activities, suggesting accommodations, checking date availability, and securing price quotes. She makes your vacation planning easy by booking your accommodations, excursions, activities, private candlelight dinner, spa services, and booking your airfare if you desire as part of your customized travel package.
We'll make sure you get the BEST DEAL.
Sandals and Beaches Resorts frequently offer select sales and bonuses such as free night stays, spa credits, airfare credits, sunset cruises, gifts, and more. Christine will be sure to seek the best ones out for you when quoting and booking your trip.
We are easily ACCESSIBLE for you.
In a world where personal service is increasingly hard to find, we make personal service a priority. Unlike a random person you'd reach at a call-in reservations center, or the uncertainty of DIY online booking, Christine will personally handle your arrangements. Your calls will be returned. Your messages will be responded to. Your questions will be answered. Every time, and in a timely manner.
We offer a UNIQUE perspective.
In addition to being a Certified Sandals Specialist, Christine is an award-winning Master Wedding Planner. Her expertise with weddings and event design gives her a unique perspective and approach when helping couples plan their Sandals and Beaches destination weddings, honeymoons, and getaways.  Visit our Destination Weddings page to learn about Christine's Destination Wedding Planning Services.
Are you struggling to plan your destination wedding, honeymoon, or Caribbean getaway and overwhelmed by all the options?
Schedule your complimentary 30-minute consultation