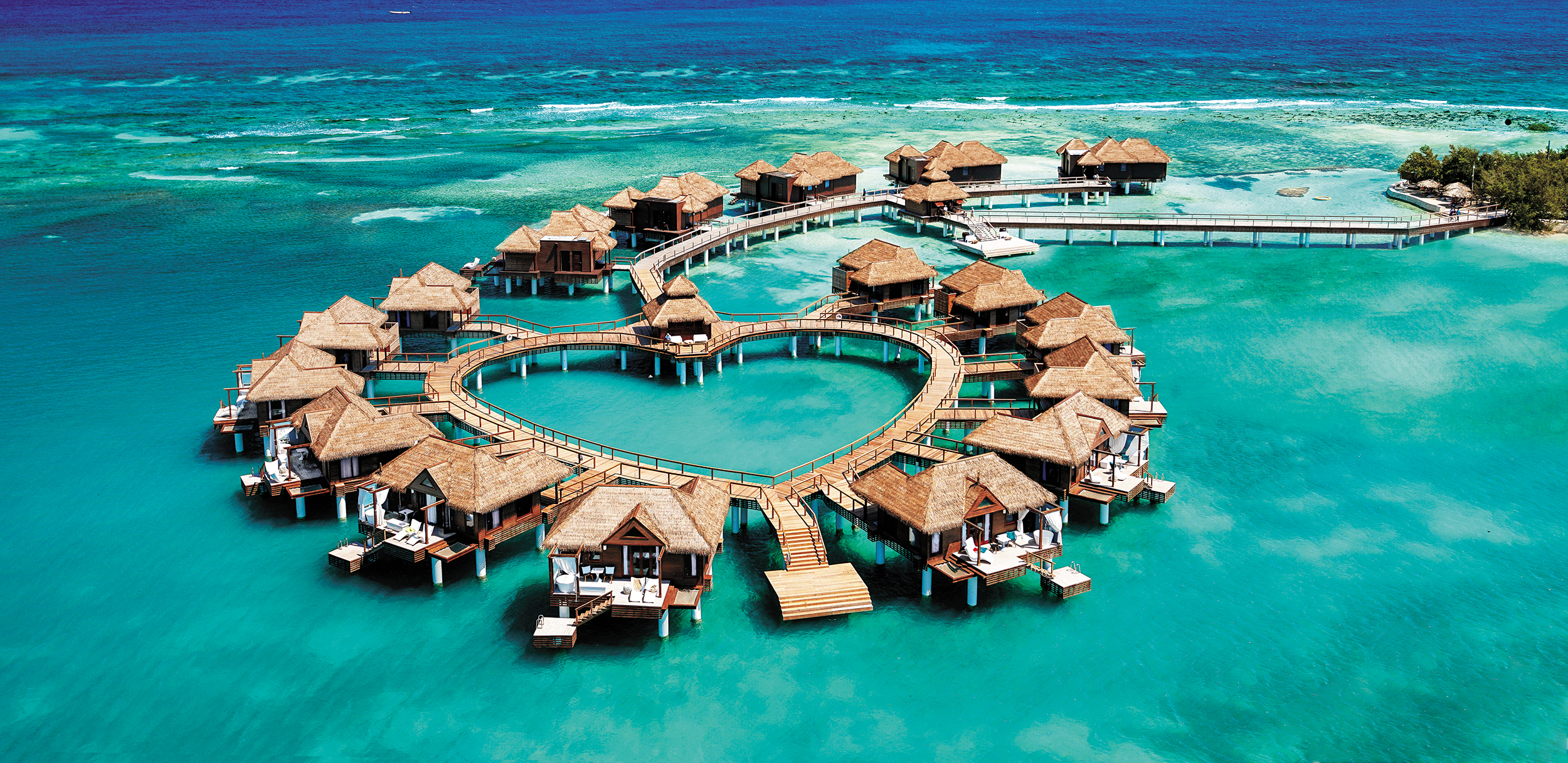 Your vacation begins now.
We handle the intricacies of planning
so you can indulge in life's happiest moments.
At Dreamday Destinations, our specialty is designing dream vacations, honeymoons, and destination weddings in exotic Caribbean locations. We are an accredited Sandals and Beaches Resorts focused travel planning company that serves as a personal concierge for our clients, sharing our expertise and creating customized experiences that are tailored to their tastes.
Life's most special moments deserve a celebration to match, and that celebration should feel effortless from beginning to end. As Sandals and Beaches experts with extensive knowledge of wedding and travel planning, we are familiar with the challenges that can be daunting to our clients and are well equipped to handle each with ease.
We know how hectic life can be even without the added tasks of planning a vacation – and planning it well. We know that there are hundreds of islands in the Caribbean, each offering its own distinct personality, and that it can be challenging to make a selection without having visited them firsthand.
We also know how to handle each of these tasks, and maybe even a few that you haven't thought of yet, seamlessly.
We have sampled nearly every Sandals and Beaches restaurant, slept and stayed in every level of accommodations that these resorts offer from Luxury to Club to Butler, and coordinated events and travel for all occasions. Cultivating this unique perspective has enabled us to pair hundreds of clients with their dream destinations and leave them with extraordinary moments. We would love to do the same for you.
Our services will save you time, ensure a personalized experience that is as memorable as it is effortless, and provide you with peace of mind knowing that no detail will be missed.  Whether it's a destination wedding or elopement, honeymoon, vow renewal, wedding engagement, family reunion, group trip with friends, a milestone birthday, or anything in between, we are here to bring your dream day to life, and promise to give you our dedicated attention every step of the way.
Let's start planning!
Why Dreamday Destinations
Too Good To Be Free--But it is!
Our vacation planning services are always 100% complimentary to you. We have established a relationship with Sandals and Beaches Resorts, which enables us to plan your vacations at absolutely no cost. No hidden fees, no unexpected charges, no "catch."
You will benefit from our experience
Recognized as an award-winning Destination Wedding Planner and a Certified Sandals/Beaches Specialist since 2005, we are a specialized agency with the accreditations to match. We maintain our knowledge of the Sandals and Beaches resorts with yearly recertifications, regular educational property visits, and continuous research on current offerings and enhancements. Our direct contact with the properties, immersion in their accommodations, experience with their services, and familiarity with their staff provides us with a level of understanding that takes years to collect, and it is our privilege to share it all with you. Our years of experience working with clients for all occasions has given us the insight to anticipate and exceed your expectations every trip you take.
We offer a unique perspective
The accreditation of a Sandals & Beaches travel company coupled with the experience of an award-winning wedding planner creates a comprehensive understanding of your needs. From this, we have the unique ability to intertwine the two highly experiential services into a seamless experience for you.
We find you the best value
There are few things better than a sweet deal. As authorized Sandals and Beaches Planners, we are always the first to know about their exclusive benefits like select sales, free night stays, spa credits, airfare credits, sunset cruises, gifts, and more. We will share these with you to ensure that you always get the best value for your vacation.
We are easily accessible for you
In an era where personalized service is increasingly hard to find, we make it a priority. We handle your arrangements personally, taking the mystery out of the booking process that you would otherwise have by booking online using a call-in reservations center. With us, your calls will be returned. Your messages will be responded to. Your questions will be answered. Every time, and in a timely manner.
A vacation tailored to your taste
We learn something new from each of our clients, but one consistency is that every person is incredibly unique! We understand that "vacation" can mean something different to everyone and establishing unforgettable relationships with our clients so that we can craft their personal dream vacation is our favorite part of what we do. Whether your idea of vacation is lounging on a beach, deep sea diving, or anything in between, we will curate an experience that is customized to suit your personal taste.
Destination Wedding Starter Kit
It's our gift to you, and will help jump-start your destination wedding plans!